EBA 1824 (4mm)
Convenience and performance next to your desk – business shredder, also suitable for small work groups. With SSC –smart shred control – for shredding without paper jams.
New Feature
 for new model: 
1) Automatic Reverse and power cut off (avoids paper jam)
2) Auto power off after 30 minutes (environmental)
3) Easy switch - indicating the operational status with varying color light (avoids paper jam)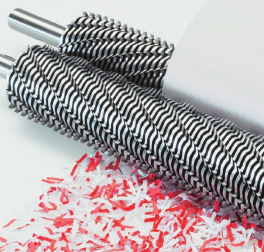 SOLID STEEL CUTTING SHAFTS
Robust and durable: high-quality paper clip proof cutting shafts with lifetime guarantee under conditions of fair wear and tear.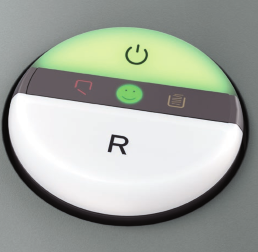 EASY-SWITCH
Ease of operation: intelligent multifunction switch element with integrated optical signals indicating the operational status. Additional"emergency switch" function.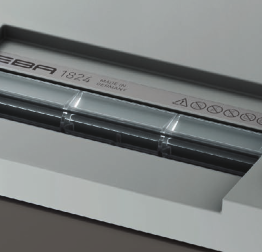 PATENTED SAFETY FLAP
Extremely safe: electronically controlled safety flap in the feed opening to keep fingers, ties or other objects away from the cutting shafts.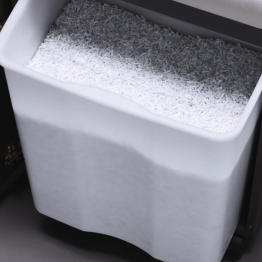 CONVENIENT SHRED BIN
The environmentally-friendly shred bin can be removed easily and cleanly from the cabinet. The bin can be used with or without disposible shred bag.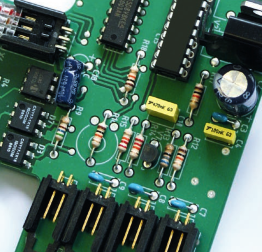 AUTOMATIC FUNCTIONS
Tried and tested: Reliable printed circuit board controlling all automatic functions of the shredder including the energy saving mode.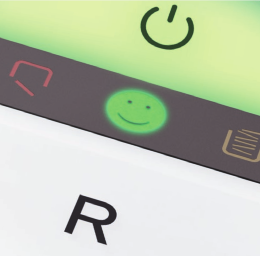 SSC - SMART SHRED CONTROL
That's fun – shredding without paper jams! The smiley has a capacity control function: If it shines green, everything is ok. If the smiley flashes, the shredder has reached its capacity limit.